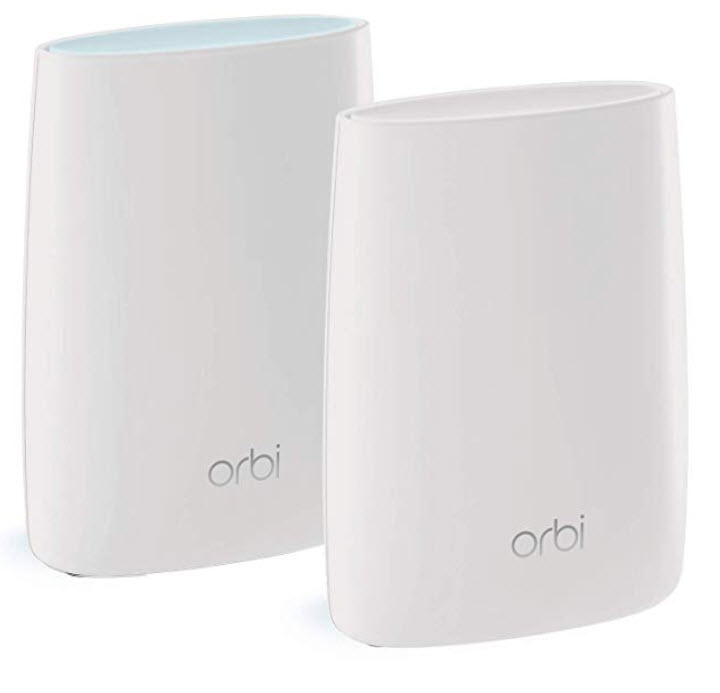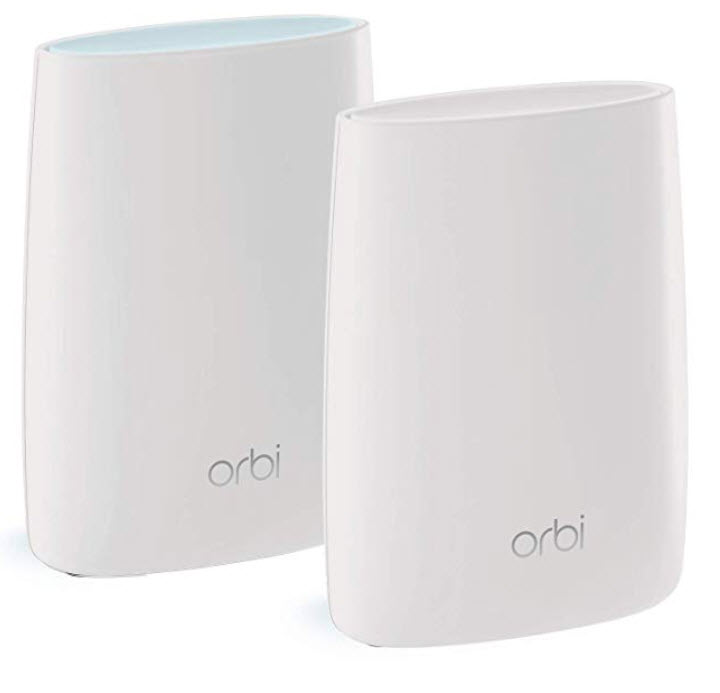 "Steve, the wifi is down." As the go-to guy in the house for all tech issues, I've been hearing that call, and reading that SMS text from family members for more than a decade. I've come to dread those words. In recent years, it's been all-too-frequent. And since the longest-running wifi configuration in our house has been not one but three different SSID's, the chances that one or more zones were down at any given time were high. To get fast wifi throughout the home, some approaches I've taken in the past have included:
One router and multiple access points
One router with repeaters range extenders
A combination of the above
Replacing the entire system with the AMPLIFI Mesh Network
Using multiple access points and networks has the problem of complexity — we end up with various networks in our house and devices which need to hop onto their local "best" signal. Some client devices tend to get confused finding the best signal, and it gets frustrating. The second approach is simplest, with a single broadcast and multiple "range extenders", but it comes at the cost of speed. Since part of the 2 or 5Ghz radio spectrum is used to relay the signal back to the base router, performance can easily halve with every repeater in the chain. And the reliability there, too, has not been good — frequently a repeater will go offline or seem to "forget" its state of the world, especially when a base unit reboots. So I've also given the AMPLIFI mesh network a try. And, while it's a great product, it didn't seem to get along well with SONOS.
Enter NETGEAR Orbi
I've finally found what I think is the best wifi system for our home: the NETGEAR Orbi Ultra-Performance Whole Home Mesh WiFi System.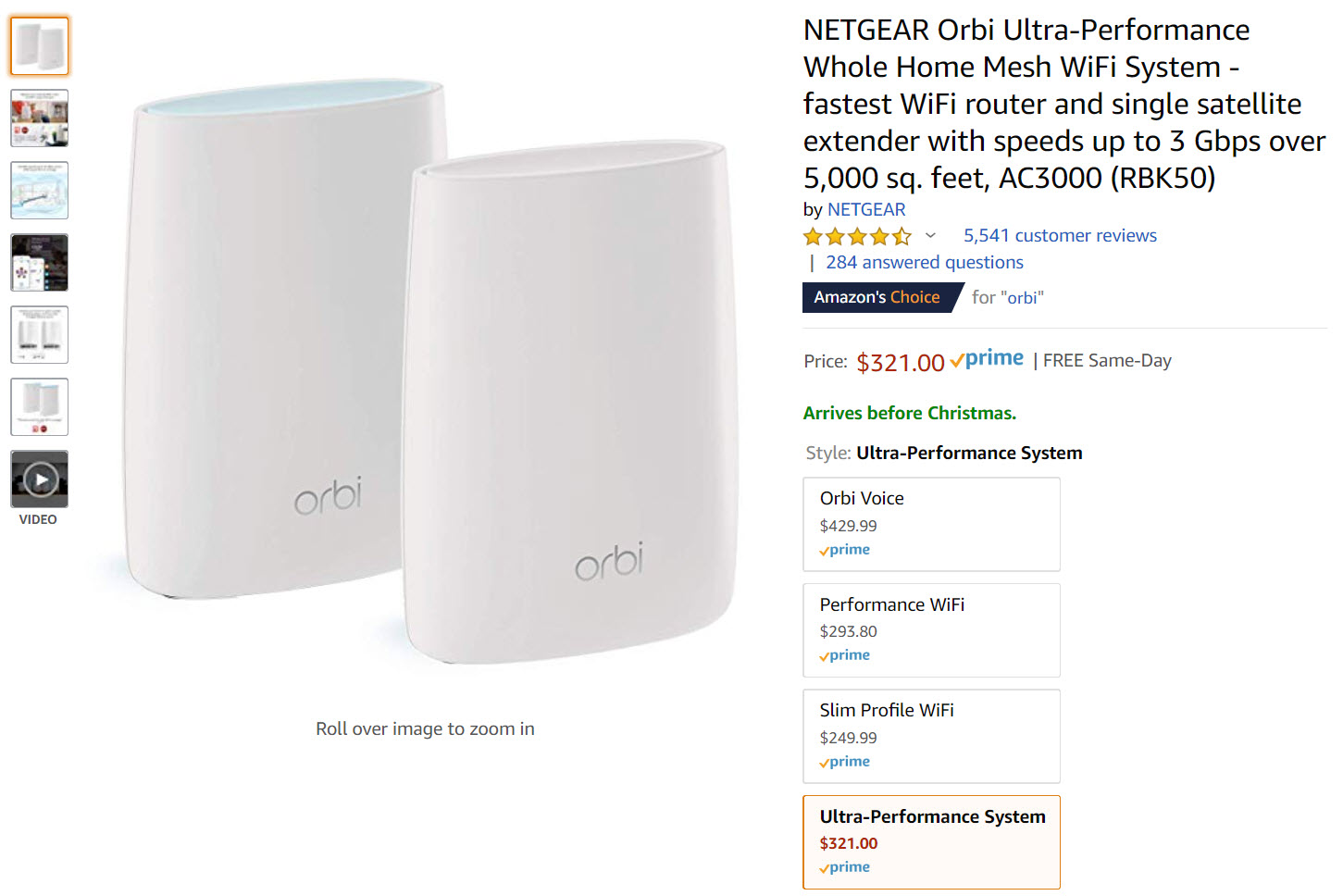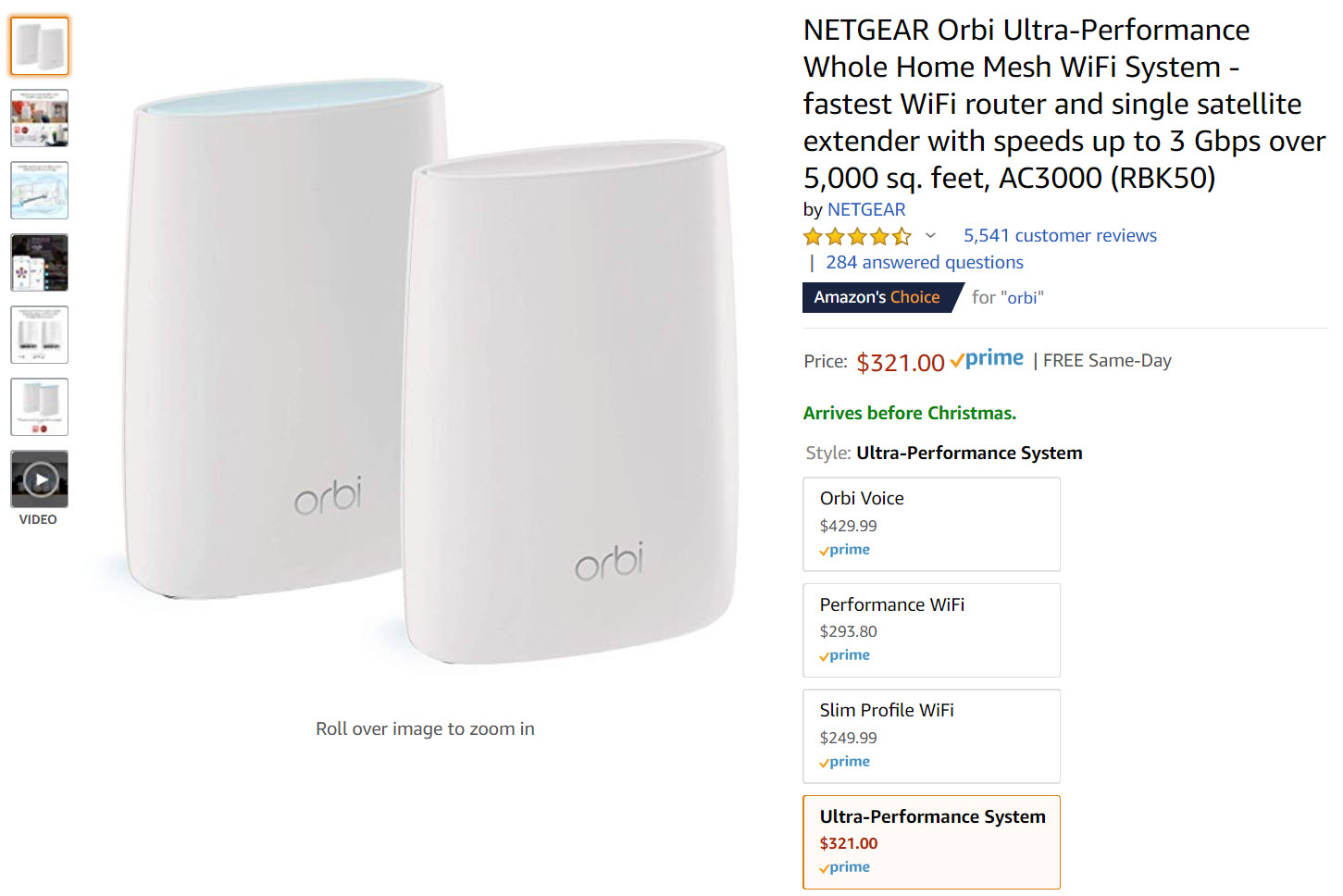 Easy Onboarding, Great signal.
I was very impressed by the onboarding, and one day in at least, these speeds are amazing. I'll update this post in a few weeks/months to tell you whether it's working well. The NETGEAR Orbi Ultra-Performance Whole Home Mesh WiFi system is off to a terrific start, and couldn't be happier. These things have very strong signals, and they use just one SSID (network name) throughout the entire network, meaning your phone or device stays connected no matter where you move in the house. I'm very impressed by Internet speeds I'm getting off of "satellite" stations — right now in my office I'm seeing speeds north of 190Mbps, which is two to three times faster than I was getting before.
I'm very pleased with it so far — the app has a handy display of network topology and connected devices. The web-based admin panel has far more control, and appears to have all the features of a typical high-end NETGEAR router (port forwarding, blocking, DDNS, etc.)
A key difference between the ORBI system and range extenders is that ORBI has its own private 5Ghz backchannel that it uses for "backhaul" to the router, so you don't lose any significant speed at the satellite location. And I love the fact that we're now back to a single SSID through the whole house — you can move from room to room, even outside, and the SSID stays the same.
As for the Satellites, at this writing they are all connected in a wireless topology to the base station. I haven't yet tried the "backhaul via Ethernet" configuration — right now I have a base station and three satellites (the maximum allowed.) Everything appears to be running smoothly.
Here's a good video review:
(I was not paid anything for this endorsement; I simply love the product so far, as it appears to be finally solving a long-running headache.)
RECOMMENDED. The Orbi Ultra-Performance Whole Home Mesh WiFi System.
Update: One Week In
Wow! Super-fast speed and NO problems. So far, so good. Strong recommendation. Very happy that I might finally have found the solution which works.  
Two Weeks In
Not a single restart, nor disconnect, nor satellite "forgetting" its state. I love this product! Strong recommendation.
Steve's an entrepreneur and software leader. Steve's worked on consumer apps, online travel, games, relational databases, management consulting and telecom. He launched Alignvote in 2019, which helped Seattle voters find their best-match political candidates by indexing their existing on-the-record stances, matching them with voter's own answers to those exact same questions. Alignvote also offered politicians the chance to elaborate on those views. Alignvote is on hiatus for now, but might return in a future election.
Politically, Steve is an independent, and has not registered for any political party. He believes in outcome-based transparent governance; he is a moderate who believes that progressive approaches can be great if truly outcome-focused and evidence-driven, but also that unaccountable spending is a recipe for corruption and little progress. He believes that Seattle's municipal government must work well for all 724,000+ Seattleites.
Steve's founded multiple companies. In the early 2000's, he founded BigOven, the first recipe app for iPhone, with more than 15 million downloads, which was purchased in 2018. Steve served as Chairman of Escapia Inc., the leading SaaS solution for the US vacation rental industry, sold to Homeaway, now part of Expedia. In 1997, Steve was cofounder, President, CEO and Chairman of VacationSpot, a pioneer in the online reservation of vacation rentals, bought by Expedia in January 2000. At Expedia, Steve was Vice President of Vacation Packages, leading the vacation package and destination services teams, helping to create two patents on the first-ever dynamic vacation packaging system on the Internet, which now represents billions in annual transactions for Expedia.
He has keynoted on several occasions at the Vacation Rental Managers Association (VRMA), and taught a graduate level course on the strategic management of innovation at the University of Washington Foster Business School in Seattle, Washington.
Steve worked for Microsoft from 1991 to 1997 in a variety of senior marketing and executive positions, and led the creation of the internet games group, helping develop several products and patents related to online multiplayer gaming. He helped launch Microsoft Access and was involved in the acquisition of Fox Software by Microsoft in 1993. He's worked for IBM, Booz-Allen Hamilton and Bell Communications Research.
He holds an MS in Computer Science from Stanford University in Symbolic and Heuristic Computation (AI), an MBA from Harvard Business School, where he was named a George F. Baker Scholar (awarded to top 5% of graduating class), and a dual BS in Applied Mathematics / Computer Science and Industrial Management from Carnegie Mellon University (CMU) with University Honors. Steve volunteers when time allows with Habitat for Humanity, University District Food Bank, YMCA Seattle, Technology Access Foundation (TAF) and other organizations in Seattle.