Now that I'm knee-deep in machine learning models, I'm finding there are several times where I need to let my CPU/GPU crank away on a long-running "training" task for hours at a time, and I'd like to be able to check their status from afar.
The handy, free and cleverly-named tool seashells.io ("See shells") makes this easy.
then you can pipe any terminal output as follows, via netcat:
echo 'Hello, Seashells!' | nc seashells.io 1337
You'll get back a short seashells.io URL, and if you visit that URL from any web browser (including on your mobile phone of course), you can see the output status.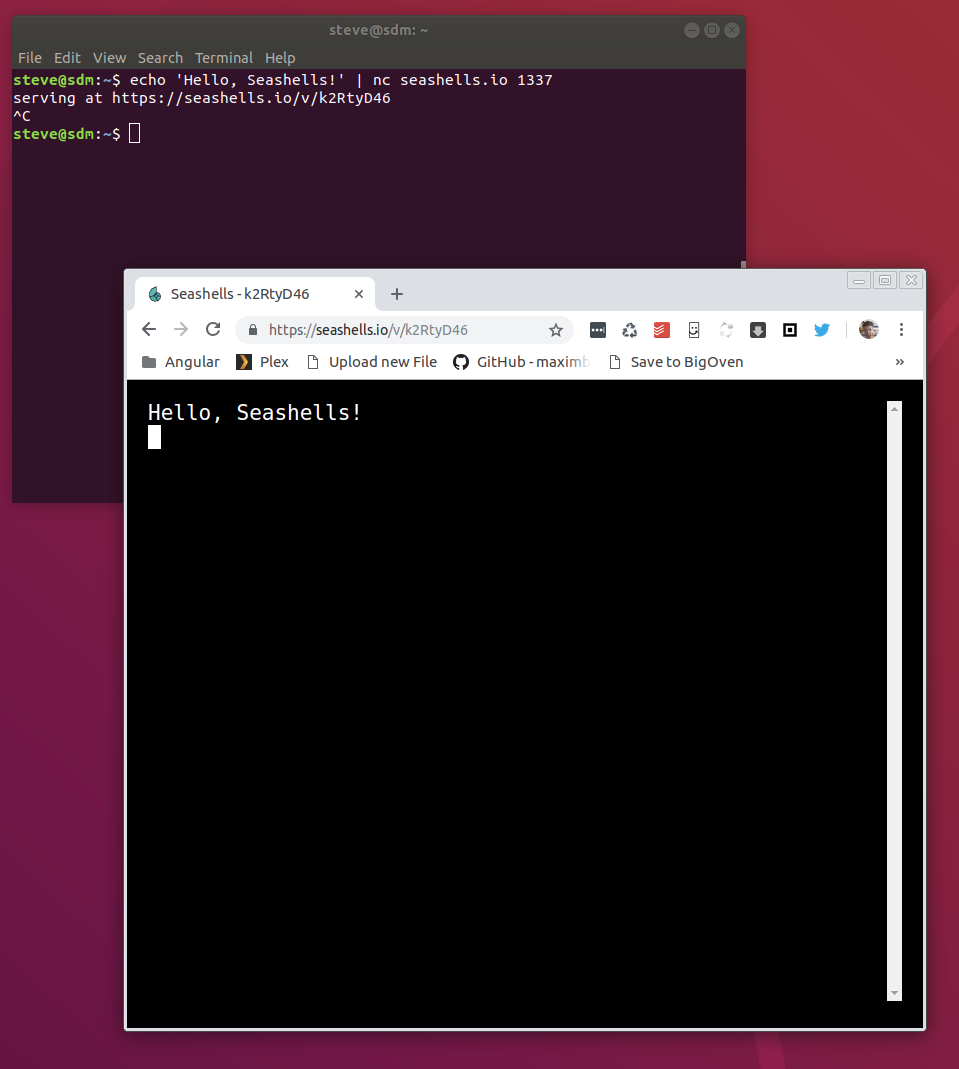 Even simpler, get the handy seashells client written by Anish Athalye through pip install:
pip install seashells

And then, for instance, a long-running command like:
python train.py | seashells

will send the training log to a URL that you can bookmark, and monitor status. Before you leave your machine, simply grab the URL via the handy QR Code Generator.
Steve's a Seattle-based entrepreneur and software leader, husband and father of three. He's American-Canadian, and east-coast born and raised. Steve has made the Pacific Northwest his home since 1991, when he moved here to work for Microsoft. He's started and sold multiple Internet companies. Politically independent, he writes on occasion about city politics and national issues, and created voter-candidate matchmaker Alignvote in the 2019 election cycle. He holds a BS in Applied Math (Computer Science) and Business from Carnegie Mellon University, a Masters in Computer Science from Stanford University in Symbolic and Heuristic Computation, and an MBA from the Harvard Business School, where he graduated a George F. Baker Scholar. Steve volunteers when time allows with Habitat for Humanity, University District Food Bank, Technology Access Foundation (TAF) and other organizations in Seattle.