At this writing in Seattle, amid the COVID-19 outbreak, nearly all schools have announced closure, and have gone (or are soon going) to remote learning. Many workplaces have also done the same, and public officials are encouraging people not to gather in large groups.
First, please read this excellent summary from Tomas Pueyo as to why we need to implement social distancing now, not in the future, but now.
I think it may be apocryphal, but I'm told that when the Chinese write the word "crisis," they write it as two characters which literally mean "dangerous opportunity."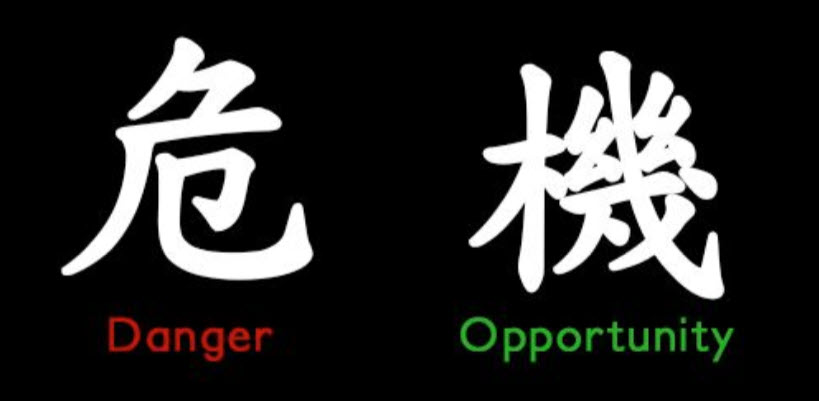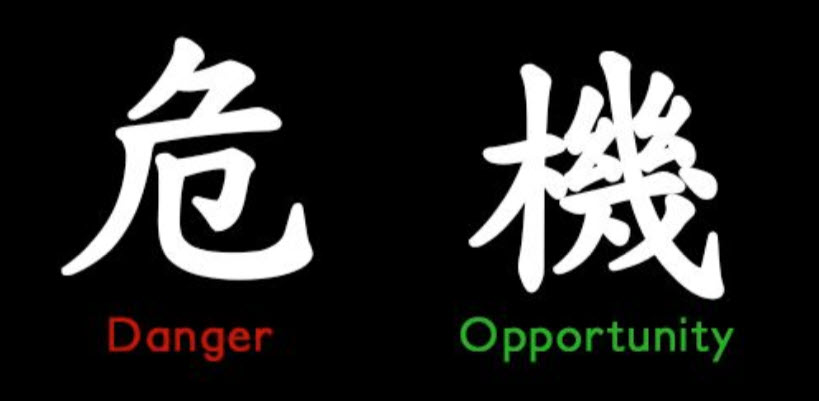 What are the opportunities to be productive and happy while under "stay at home" restrictions? Here's a starting list.
Feel free to add your own in the comments section below.
Organize office and filing cabinets
Weed out closets for eventual donations
Binge watch: I can heartily recommend Succession, OZARK, The Crown, McMillions$
Read: for non-fiction, I can heartily recommend Bad Blood, United States of Arabia, Devil in the White City, Unbroken, and Battle Cry of Freedom. You?
Master making bread. Have you tried making No Knead bread in a Dutch Oven? Amazing.
Take an online course. Udemy.com has terrific online learning; I've done courses on Angular, Python, React, Swift and more. There's always something to learn.
Learn or improve your musical instrument skills. Piano? Guitar?
Hand-write a letter or two to a friend or relative.
Start that blog or podcast that you've always wanted to
Organize a Google Hangout or WebEx/Zoom meeting to teach something you know to your kids' class.
Review documents you've stored in boxes, shred and purge
Not to be morbid, but consider finally writing down that document of what loved ones should do if you should fall ill or be incapacitated for any reason, and make sure they know where it is.
Purge T-shirts from previous years' fun-runs that I will never wear for yard work.
Eat dinner as a family and share stories. Maybe show the family slideshow.
Break out the jigsaw puzzles.
Check in on elderly and immune-compromised neighbors especially. Make sure they know how to reach you. Can you get them food or deliveries? Do they have a contact plan in place?
Consider offering to advance-pay those whose businesses may be disrupted by this virus (dog-walkers, housecleaning, hell, even your favorite restaurants with gift certificate, etc.)
Advance plan your Christmas or Holiday gift list for 2020. Your November/December self will thank you!
Finally make that checklist of yearly home maintenance tasks, so you don't forget anymore what needs to happen every October, December, or April.
Build something cool with Raspberry Pi or Arduino, maybe with your kids if you have 'em. Here's an Enchanted Rose with Falling Petals I made. And here's a Photo Booth.
Update that household budget, or do a pie chart of what you spend on what. Consider tools like Mint and SigFig.
Organize your digital files, and finally get that backup strategy in place. What's your backup strategy for photos, in particular?
Enter your favorite family recipes on a tool like BigOven (https://bigoven.com) and share the link with family members.
Start a garden
Watch the upcoming Paris to Nice bike race this week, "The Race to the Sun"
Fix any home technology that might not be working
Move/ switch out the art on the walls. Makes your home feel fresh!
Take long walks or a jog outside and enjoy the trees and flowers that are starting to bloom. You don't have to be a shut-in, but you should keep a distance and avoid large groups, washing hands before and after.
Thinking of all our "Grand Friends" that are now isolated and hunkered down [Editor's note: these are assisted living residents that many of our kids made connections with via their school.] How about sending snail mail? Thinking kids can write letters and send art. Let's spread some love.
Print digital photos and put in frames/ photo books
Wash the windows!
Research family history
Finally apply for citizenship if you've got a foreign parent
Ask your favorite neighborhood restaurant if you can prebuy food, say, a gift certificate. If they say they don't offer them, ask for the email contact of the owner and email them. They'll likely appreciate it.
Remember that hikes in the wilderness are (for now at least) totally fair game. Avoid surface contact at restrooms etc. AllTrails is terrific.
Organize cupboards and pantry. Labels really help!
Have your children wash your car
Change passwords on online accounts and/or get a password manager like LastPass and deploy it
Teach your kids important things they need time to study but don't necessarily learn in school – the stock market, checkwriting, bank cards, billpaying, etc.
Fix that nagging loose doorknob that's been bugging you
Document common home fixes or routine maintenance items via video recording, perhaps even put it into a blog
Set up a Network Access Storage device like Synology and centralize ALL home photos and video on it, with an offsite backup strategy
Look for items to donate in your home; you might not be able to bring them to Goodwill immediately, but get them put aside, bagged, boxed or labeled for easy donation later.
Plan your next vacation, but maybe don't yet book it
Get your long-postponed earthquake preparedness kit together (yes, other disasters don't care much about COVID-19)
Figure out some key metrics of your household spending — e.g., how much do you spend on dining out? Do you know the percentage? You might be surprised.
Write down five goals you'd like to achieve in the next ten years, and have your spouse/partner do the same. See how they compare.
Write an encouraging note to your neighbor.
A couple months after this COVID crisis has passed, I'll be hosting a "Drink, Talk Learn" party. So I'll be working on a presentation for that. Consider making a 3 minute Powerpoint deck on any subject you're passionate about.
Interview an older relative for StoryCorps via the StoryCorps app, on any aspect of their life.
Donate to your favorite charities, or research new ones in the fields you're most passionate about.
Get the family bikes out one by one, and get them ready to ride.
Clean out the garage (should be OK to do solo if not in contact with COVID surfaces.) Use mask and wipes to be sure; lots of surfaces to be sure.
There are approximately one bazillion clever craft or make-at-home projects on Pinterest and Instructables. Choose one.
Break out a great board game with the family or neighbor. Some good ones are Ticket To Ride, Settlers of Catan and Codenames.
Steve's an entrepreneur and software leader. Steve's worked on consumer apps, online travel, games, relational databases, management consulting and telecom. He launched Alignvote in 2019, which helped Seattle voters find their best-match political candidates by indexing their existing on-the-record stances, matching them with voter's own answers to those exact same questions. Alignvote also offered politicians the chance to elaborate on those views. Alignvote is on hiatus for now, but might return in a future election.
Politically, Steve is an independent, and has not registered for any political party. He believes in outcome-based transparent governance; he is a moderate who believes that progressive approaches can be great if truly outcome-focused and evidence-driven, but also that unaccountable spending is a recipe for corruption and little progress. He believes that Seattle's municipal government must work well for all 724,000+ Seattleites.
Steve's founded multiple companies. In the early 2000's, he founded BigOven, the first recipe app for iPhone, with more than 15 million downloads, which was purchased in 2018. Steve served as Chairman of Escapia Inc., the leading SaaS solution for the US vacation rental industry, sold to Homeaway, now part of Expedia. In 1997, Steve was cofounder, President, CEO and Chairman of VacationSpot, a pioneer in the online reservation of vacation rentals, bought by Expedia in January 2000. At Expedia, Steve was Vice President of Vacation Packages, leading the vacation package and destination services teams, helping to create two patents on the first-ever dynamic vacation packaging system on the Internet, which now represents billions in annual transactions for Expedia.
He has keynoted on several occasions at the Vacation Rental Managers Association (VRMA), and taught a graduate level course on the strategic management of innovation at the University of Washington Foster Business School in Seattle, Washington.
Steve worked for Microsoft from 1991 to 1997 in a variety of senior marketing and executive positions, and led the creation of the internet games group, helping develop several products and patents related to online multiplayer gaming. He helped launch Microsoft Access and was involved in the acquisition of Fox Software by Microsoft in 1993. He's worked for IBM, Booz-Allen Hamilton and Bell Communications Research.
He holds an MS in Computer Science from Stanford University in Symbolic and Heuristic Computation (AI), an MBA from Harvard Business School, where he was named a George F. Baker Scholar (awarded to top 5% of graduating class), and a dual BS in Applied Mathematics / Computer Science and Industrial Management from Carnegie Mellon University (CMU) with University Honors. Steve volunteers when time allows with Habitat for Humanity, University District Food Bank, YMCA Seattle, Technology Access Foundation (TAF) and other organizations in Seattle.