Alignvote now displays the most recently available Campaign Financial Data for each campaign, as reported by the Seattle Election Commission. Campaign financial data is displayed for all campaigns, and includes Expenditures, Cash on Hand and Balance, as well as a summary of Contributions to Date. Alignvote checks for updates daily.
A link is provided for voters to easily visit the Seattle Election Commission for more detail.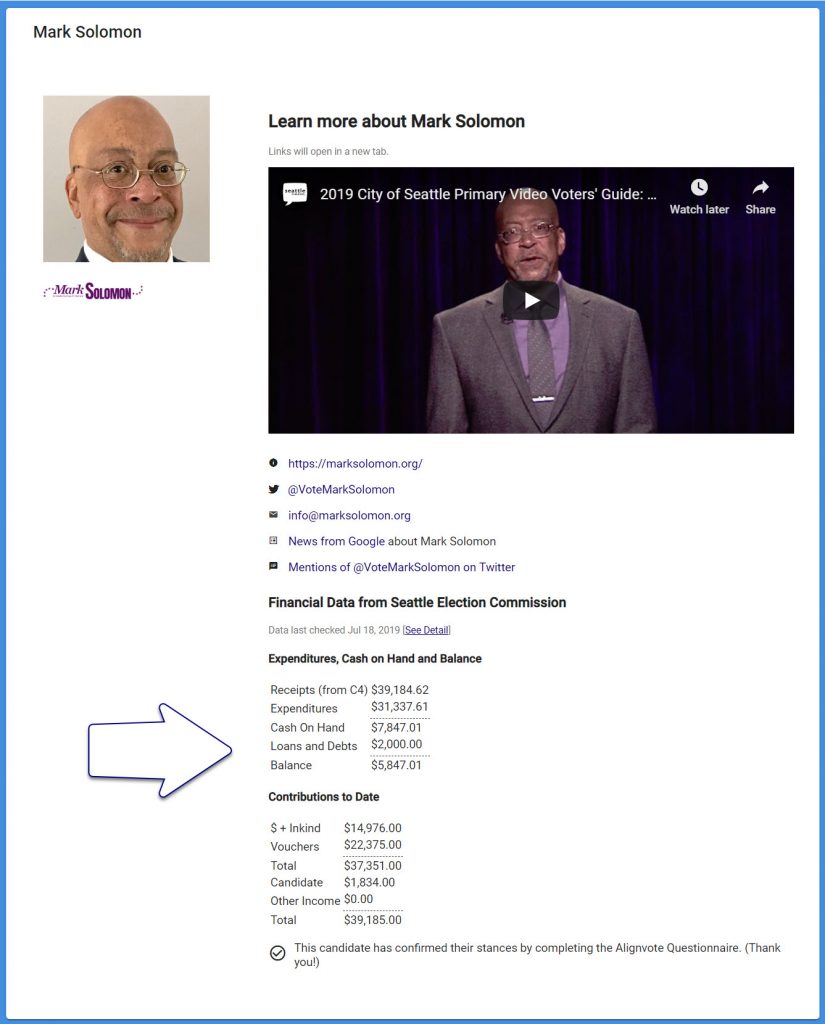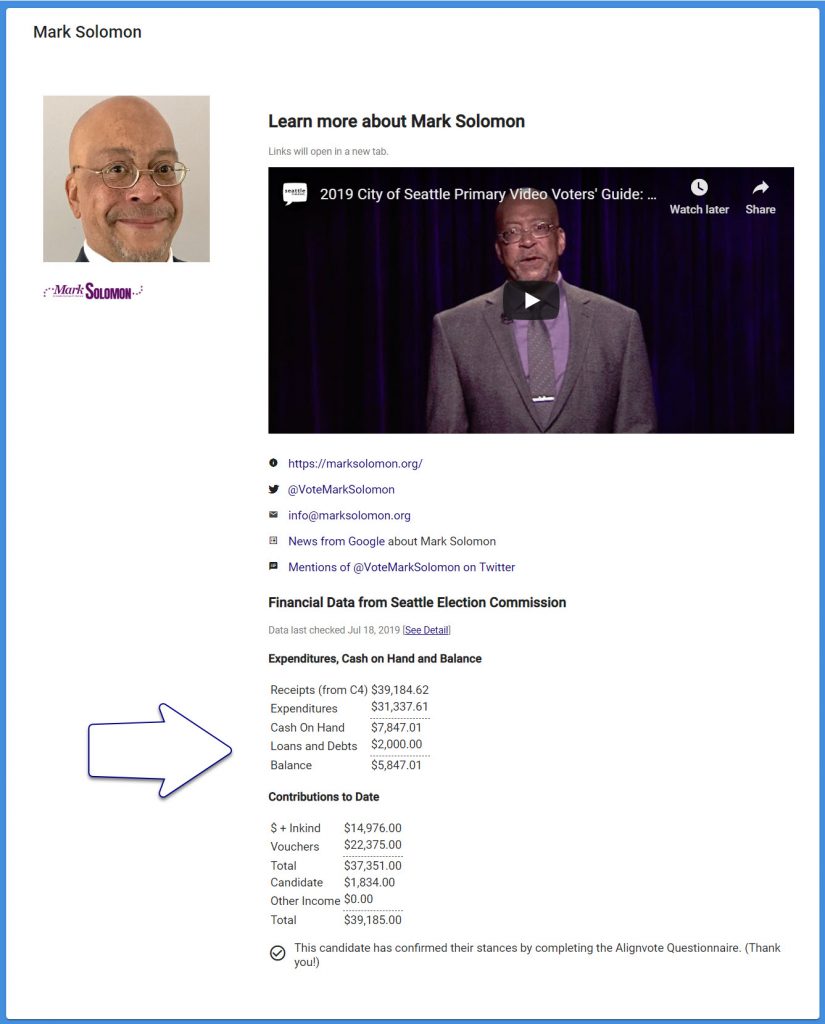 Alignvote is also now displaying Candidate Video statements.
Steve's a Seattle-based entrepreneur and software leader, husband and father of three. He's American-Canadian, and east-coast born and raised. Steve has made the Pacific Northwest his home since 1991, when he moved here to work for Microsoft. He's started and sold multiple Internet companies. Politically independent, he writes on occasion about city politics and national issues, and created voter-candidate matchmaker Alignvote in the 2019 election cycle. He holds a BS in Applied Math (Computer Science) and Business from Carnegie Mellon University, a Masters in Computer Science from Stanford University in Symbolic and Heuristic Computation, and an MBA from the Harvard Business School, where he graduated a George F. Baker Scholar. Steve volunteers when time allows with Habitat for Humanity, University District Food Bank, Technology Access Foundation (TAF) and other organizations in Seattle.